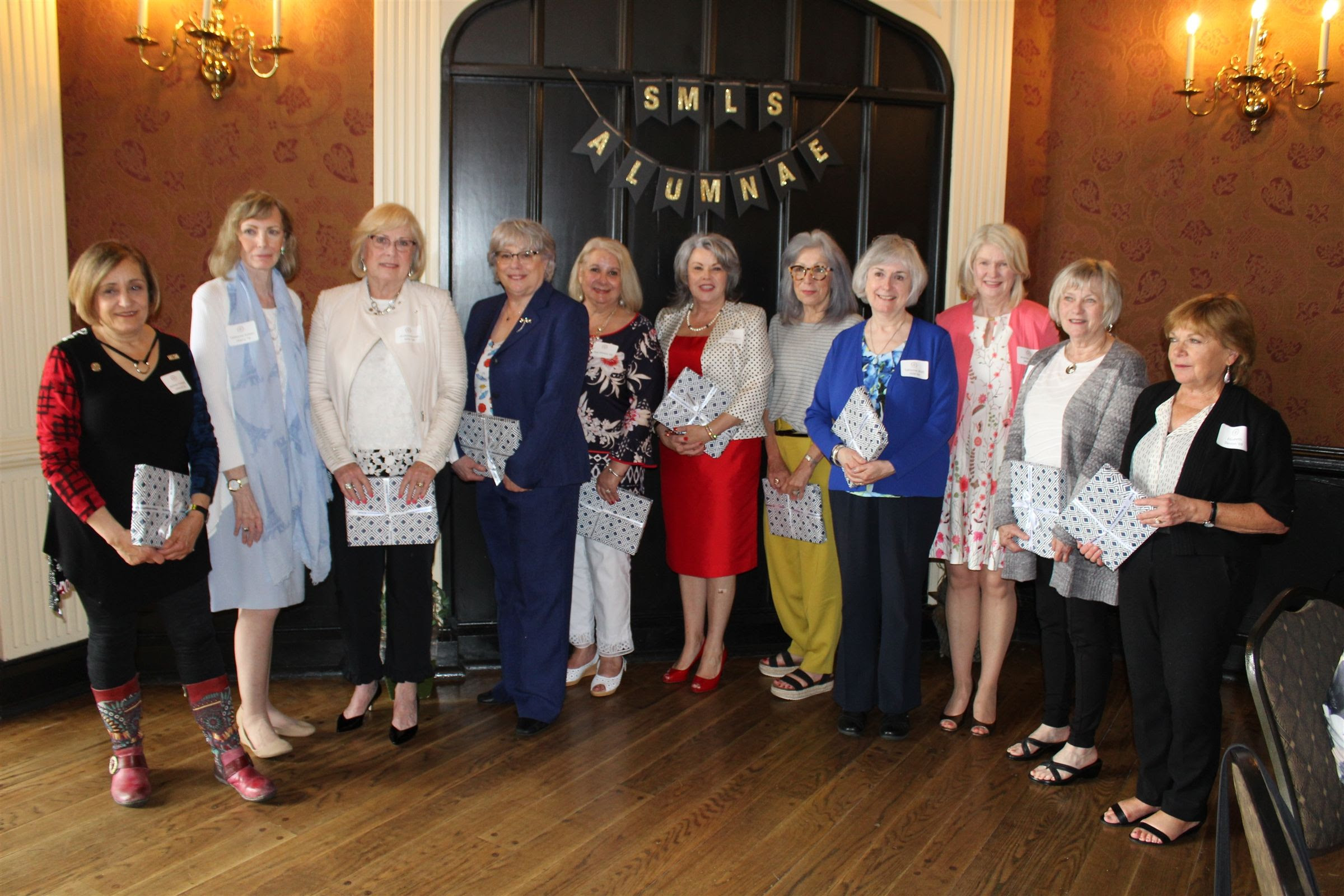 Millies of All Generations Reconect at the Alumnae Luncheon
The annual Alumnae Luncheon on Saturday, May 25, 2019 was a memorable event, with more than one hundred alumnae, current and former staff in attendance.
The luncheon was held at the historic Old Mill, with an excellent turnout from the Classes of 1969, 1994 and 2009, who are celebrating their 50th, 25th and 10th anniversaries respectively. It was a wonderful opportunity for alumnae to reconnect with former classmates and teachers, and catch up on the activities of the Alumnae Executive and school news. 
Retiring staff members Dona Andela and Alexandra Keay '77 were recognized and thanked for their contributions to SMLS. In keeping with tradition, the event closed with the singing of Jubilate Deo. Thank you to Bisma Bhatti, Devon Rogers and the entire Alumnae Executive for organizing a delightful afternoon. Special thanks to the sponsors and volunteers who helped make the event possible.